Car, Van, Minibus & SUV Rentals from Bacău Airport, Romania
Do you plan on renting a car in Bacau int. airport? Autoboca has a couple of interesting offers for you!
If your travel plans include a stay in Bacau, then by all means consider renting a car in order to move around easier. There are many people that want to rent cars whenever they reach Bacau international airport. It is not a surprise since high mobility is no the minds of many people. Autoboca gives you the possibility of renting good cars at accessible prices. Why should you even consider renting a car from us? Well, for years we have helped thousands of people to rent quality cars without running into problems. We have a big and diversified fleet, which includes a wide range of models, suited for many transport activities.
Nowadays people are keen on renting cars that can match their auto needs. There is no room for error when it comes to safe and comfortable drives. Here at Autoboca you will find professional agents that can help clients discover Bacau behind the wheel of a good car. After a long flight nobody wants to stay in the airport. This is why most people need a reliable vehicle, designed to offer amazing auto experiences!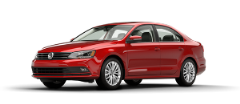 VW Jetta
or similar
Class G
Nissan Micra
or similar
A
VW Touran
or similar
Class I
Dacia Logan MCV
or similar
C2