Car, Van, Minibus & SUV Rentals from Botoşani, Romania
In Botosani Autoboca offers professional car renting services!
When it comes to quality vehicles that proved their efficiency and durability on the road, Autoboca has in its fleet a couple of interesting models. If you plan on travelling to Botosani and other cities in Moldavia, take a second to consult our offer. We are sure that you will find cars that can offer great auto experiences lacking in problems or headaches! With a little bit of assistance from our agents, you will rent fast a reliable model. In order to make your job easier, we have divided our cars into classes. This is how every client can search easier a car that fulfils certain quality and safety standards. Do you want to learn how to rent a car from us in Botosani?
If you do then you've come to the right place! We are more than happy than happy to provide assistance during the renting process. It is quite easy to find and rent a car from us. All you need to do is contact us. Without stress and pretty quick will shall respond with a good offer, one that will take into account your travel particularities!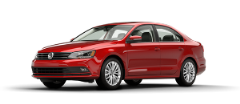 VW Jetta
or similar
Class G
Nissan Micra
or similar
A
VW Touran
or similar
Class I
Dacia Logan MCV
or similar
C2