Car, Van, Minibus & SUV Rentals from Bucharest Hotel, Romania
Where can you rent a good car in Bucharest hotel? Autoboca is definitely a top choice!
In a town like Bucharest, auto mobility is necessary, especially when you need to go from one location to another. If you don't have access to a personal car, consider without restrictions to access a rent a car service. In Bucharest city Autoboca has a generous fleet which includes a wide variety of cars, from small to premium models. Discovering the particularities of each car available for rent is a real journey, especially if you have professional help. Our agents are always by your side, offering useful details on all offers. This is how you will know what type of car to rent in Bucharest from us. Things are easier than you might think once you decide to rent a car from Autoboca.
In Bucharest we have many special offers that you can access without problems! Each car present in our fleet is more than capable of matching the traits of any trip in the city or any surrounding areas. As a result we invite you to discover the auto qualities of every model available for rent in Bucharest. This is how you will know which car to rent.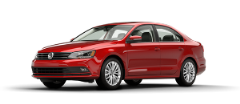 VW Jetta
or similar
Class G
Nissan Micra
or similar
A
VW Touran
or similar
Class I
Dacia Logan MCV
or similar
C2