Rent a car in Bacau Airport, Romania
AutoBoca Rent a car in Bacau Airport – Find a car and continue your travel!
The presence of the international airport "George Enescu" in Bacau has resulted in a growth in tourists that come to visit Moldova region. With the economic and urbanistic development of the city, a lot of people expressed their desire to rent cars whenever they need to travel. AutoBoca Rent a car in Bacau airport gives you the possibility to quickly rent trustworthy cars that can make every trip a real pleasure. Our office in the airport offers people the chance to rent quality cars at affordable prices. In direct accordance with our client's wishes, all cars present in AutoBoca fleet can accommodate fast to the sometimes unpleasant characteristics of Romanian roads. In order to ensure superior comfort, we offer vehicles that provide real auto experiences.
In the moment you decided to use AutoBoca rent a car service in Bacau airport, you have the guarantee that you'll drive a trustworthy vehicle. The high number of planes that come and go in Bacau airport has determined a growth in professional car hire services.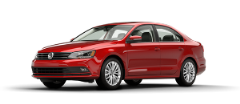 VW Jetta
or similar
Class G
Nissan Micra
or similar
A
VW Touran
or similar
Class I
Dacia Logan MCV
or similar
C2