Rent a car in Brasov, Romania
AutoBoca Rent a car service in Brasov – More than cars, we offer auto experiences!
During winter season and implicitly the holydays, a lot of tourists, Romanian and foreigners head to Brasov in order to have a good time. This city along the years managed to attract people with its touristic offers and medieval spirit lingering in Sfatului Square. The hospitality shown by locals and the beautiful places surrounding Brasov transform the city into the perfect Christmas or New Year's Eve destination. In order to make your trip memorable and pleasurable, AutoBoca offers access to the best rent a car service in Brasov. You will find in our offer different types of cars, optimal for various activities.
Our auto fleet present in Brasov includes standard, compact and economical cars. We also have transport vans (for merchandise and people) and SUVs, great for road trips in the mountain's heart. AutoBoca has a special program, "Welcoming cars", which can be accessed by all who want to enjoy driving a reliable vehicle. You will be able to find a car that matches your quality and comfort standards! Renting cars from AutoBoca is more than easy, it's a real delight!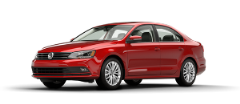 VW Jetta
or similar
Class G
Nissan Micra
or similar
A
VW Touran
or similar
Class I
Dacia Logan MCV
or similar
C2