Rent a car in Bucharest Hotel, Romania
AutoBoca rent a car service in Bucharest – Professionalism and efficiency
Sometimes we decide to freely discover the capital city of Romania by appealing to professional auto rentals in Bucharest. Fortunately AutoBoca rent a car service offers you the possibility to find a high quality car, capable of matching your needs and the traffic characteristics of Bucharest. Our representatives will guide you through the renting process by presenting each car from AutoBoca fleet. You will discover vehicles from different classes: standard, premium, compact, mini, vans and SUVs. Every car from our offer is attentively verified by skilled mechanics in professional auto shops. For us it is important for your auto experience to be problem free! For this reason, you will drive a car that received approvals from specialists!
We took this decision as a response to a growing demand for safe and comfortable auto mobility. In the same time we offer for rent a wide range of cars, ideal for different events (personal or business related). Our cars are delivered in optimal technical state and with a full tank of gas!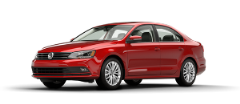 VW Jetta
or similar
Class G
Nissan Micra
or similar
A
VW Touran
or similar
Class I
Dacia Logan MCV
or similar
C2
Autoboca offer of professional cars for rent services in Bucharest
The grandeur of Bucharest city puts an additional pressure on clients that wish to find in a short amount of time a trustworthy car to rent. As you probably might have felt, it is not easy to find a safe firm from which to take a car and then drive away to your destination without stress. Some rent a car services accessible in Romania's capital come with various advantages and disadvantages. More than that, this particular thing can be said about other services and products. The multitude of offers and the refusal of some clients to blindly accept the first offer, determines some of them to be more attentive during the selection process. You know the Romanian saying "Rushing leads to trouble". It can be applied to the auto industry, implicitly the renting segment, where rushing is not recommended. For this reason we recommend patience and high attention to details. These two elements can easily point out the arguments for a choice or another.
Romanian skepticism can be a good guide through the multitude of rental offers in Romania's capital. It can help us not fell prey to simple marketing schemes. At Autoboca you will always find skilled agents that can guide you through the reservation/renting process. It becomes way easier to rent a car if you are sure that the model can really help you out. We consider it our duty to properly inform you. A close and attentive understanding of the offer you will you take the right decision. Furthermore we need to mention the fact that our agents will help you understand how the whole system works. It is easier than you might think.
Autoboca believes that every renting service in the biggest Romanian town needs to be fully client-orientated. Clients deserve respect and obviously access to quality vehicles. The city is huge and under constant pressure from travelers that wish to rent good cars. The utility of clear and concrete information is undeniable. It is way easier to make the right choice if you are well-informed.