Rent a car in Suceava Airport, Romania
AutoBoca rent a car in Suceava airport – Continue your journey without delay!
In the last couple of years the number of people that resorted to rent a car services in the province has grown. It seems that in Suceava city, those that want to rent quality cars should take a closer look on AutoBoca offer. At the international airport in Suceava, our representatives will help you find a trustworthy vehicle and at an affordable price. AutoBoca gives you the chance to go through a wide range of cars. In the local airport, our agents will greet you with hospitality and a good offer, worth considering without reservations. In the present, our rent a car service in Suceava airport can meet different transport demands from clients.
We know how important it is for you to find a good car that can help you travel fast and without problems. For this reason, we always strive to offer cars that won't disappoint during long or short trips!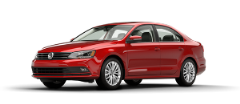 VW Jetta
or similar
Class G
Nissan Micra
or similar
A
VW Touran
or similar
Class I
Dacia Logan MCV
or similar
C2