Car, Van, Minibus & SUV Rentals from Cluj, Romania
Do you want to rent a good car in Cluj? Oh, and at an affordable price?
Whenever a traveller wants to rent a car in a new place, he or she needs some kind of assurance that the respective firm will deliver professionalism and reliability. This is why most tourists thread carefully when they are about to rent a vehicle even for a short period of time. If you are currently searching for a reliable car to rent in Cluj, think about browsing through Autoboca offers. We have developed a set of offers on a wide variety of cars that can provide amazing auto experiences. All you need to do is pick a model that you like and at an accessible price. At Autoboca you will find professional agents, always ready to help you rent quick reliable cars in Cluj Napoca.
In one of the most beautiful Romanian cities, you can rent a quality car, designed to match a wide range of transport particularities. It is recommended to drive a reliable vehicle, one that can ensure comfort and security during every moment of the trip. We will help you to rent quickly a good car, in direct accordance with your needs. So, are you willing to step outside your comfort zone and rejoice in one of our car's security?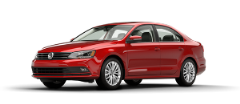 VW Jetta
or similar
Class G
Nissan Micra
or similar
A
VW Touran
or similar
Class I
Dacia Logan MCV
or similar
C2