Car, Van, Minibus & SUV Rentals from Cluj Airport, Romania
How to choose the best car to rent in Cluj Airport?
In the present there are many people searching for great deals on cars for rent in Cluj airport. How can you manage the selection process in this busy airport? Well, AutoBoca rent a car has trained agents that can help you select the right vehicle. With the right information, you will be able to invest wisely in a high quality automobile, perfect for a wide range of activities. We have many models available for rent in Cluj airport. All you need to do is contact us and we shall give you the details on all vehicles optimal for your transport needs. It is important to have access to a good car, which can add value to every activity you undergo!
AutoBoca rent a car Cluj airport gives you the possibility of choosing a great car and using it without problems anywhere you want. Why shouldn't you drive around town with a great car? With a little bit of attention, you will be able to choose a reliable vehicle. We are always ready to offer assistance and point you in the right direction. In the following rows you are going to discover some of the best rent a car offers in Cluj airport from AutoBoca!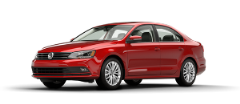 VW Jetta
or similar
Class G
Nissan Micra
or similar
A
VW Touran
or similar
Class I
Dacia Logan MCV
or similar
C2