Car, Van, Minibus & SUV Rentals in Iaşi Airport, Romania
In Iasi Airport Autoboca has some of the best cars for rent offers!
Iasi is currently one of the most visited cities in Moldova, gathering tourists and business persons from different parts of Europe and not only. The city has become an economic development center and also an amazing social place. Everyone that comes here by plane wants to have access to reliable cars. This is the proper way they can enjoy their stay in the city. If you want to rent a car in Iasi airport and be on your way through town without stress, Autoboca is definitely the firm to call. We offer in Iasi airport access to a wide range of cars, from mini to premium, vans and minibuses – all at affordable prices!
Our agents in Iasi airport will help you rent fast a good car. We have a smooth renting process which means you won't have to worry about problems. In our fleet you will find many cars, each one capable of delivering comfort and safety during drives. You will receive the car clean and with a full tank, which means that you will be able to drive it right away. In the rows below you will find more information on all the cars that you can rent from Autoboca in Iasi airport!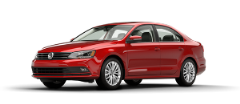 VW Jetta
or similar
Class G
Nissan Micra
or similar
A
VW Touran
or similar
Class I
Dacia Logan MCV
or similar
C2