Medium Car Rentals from Bacău Airport, Romania
Where can I find a good medium car to rent in Bacau Airport? Autoboca can offer assistance:
Mobility is without a doubt a desired trait among frequent travellers. They need good cars to complete their journeys in peace and without worries. Every month we receive requests from tourists and business persons for quality cars, capable of accommodating strict transport needs. At Autoboca you will always find professional agents, with years of experience in the rent a car field. They can make your job easier and thus help you continue your travel without problems. It is quite important to have at your disposal a reliable car, designed to easily adapt to your driving style. Autoboca is a Romanian firm that offers professional renting services, very easy to access!
In Bacau international airport you will find Autoboca representatives always ready to offer quality cars. When it comes to medium cars, you will be more than happy to browse through our offer. You will be surprised by the quality of the models present in our fleet. In Bacau international airport you can find Autoboca representatives which will present you with details on every car available for rent. We invite you to discover the advantages behind renting a medium car from Autoboca in Bacau airport!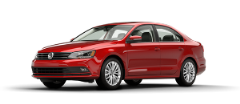 VW Jetta
or similar
Class G
Renault Captur
or similar
D
Seat Toledo
or similar
D2
Skoda Octavia
or similar
E