Medium Car Rentals from Botoşani, Romania
How can you find fast and rent a good medium car in Botosani?
In one of the most fascinating cities in Moldova, Botosani, visitors can find their way towards amazing touristic experiences. In order to properly explore this beautiful city, you need a reliable car, capable of offering smooth auto experiences. There are many people that want to rent a high quality vehicle, designed to ensure drivers proper control during short and long drives. We have in our fleet interesting medium cars, equipped with systems that can provide drivers better control over all aspects of the drive. Once start looking for a reliable medium car, you are bound to come across Autoboca offers!
It is important to have access to a reliable means of transportation. We invite you to discover all the medium cars that you can rent from us in Botosani city. What do you need to know about our models? Well, our agents can provide useful information on all available medium cars for rent in Botosani. So, in the following rows you will learn how to rent a medium car and drive it without stress to any location!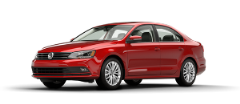 VW Jetta
or similar
Class G
Renault Captur
or similar
D
Seat Toledo
or similar
D2
Skoda Octavia
or similar
E