Medium Car Rentals from Braşov, Romania
Do you desire to rent a car from medium class in Brasov? Autoboca has an offer set aside just for you!
More and more people living in Brasov resort to car rental services when they are about to go to various destinations in the country. They want to hit the road without having to worry about movement impairments. Freedom to move represents a high desiderate among travellers. For this reason they are very attentive during the selection process, trying to accommodate with precision specific transport needs. In Brasov Autoboca has a generous fleet, with cars that should spike our interest. You will be pleasantly surprised by our offers. If you want to rent a good car in Brasov, opt with trust for our service. Autoboca offers access to top quality cars, bent on taking you to any destination in a pleasant manner!
Some of the best cars from the medium class in Brasov from Autoboca can become yours for a short period of time without having to worry about headaches. More than that, you can also take advantage of our offers in order to travel with less fuss and more confidence. At Autoboca you will be greeted by professionals and quality welcoming cars. If you want to discover more things about the cars available for rent in Brasov, the next rows will prove to be quite helpful.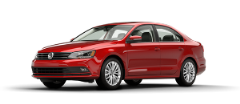 VW Jetta
or similar
Class G
Renault Captur
or similar
D
Seat Toledo
or similar
D2
Skoda Octavia
or similar
E