Medium Car Rentals from Bucharest Băneasa, Romania
Where can you find a good medium car to rent in Bucharest Baneasa?
Bucharest is one of the most appreciated travel destinations in the present, gathering new satisfied tourists every month. As it goes with new and fascinating touristic attractions, Bucharest is a step up from the bulgy and grey scenes of Europe's top cities. If you are going to travel to this city, take into account that you have the possibility of renting a good car from Autoboca. There are many people that want to rent a high quality medium car, designed to tackle with ease the asperities of Bucharest traffic. We have a couple of quality medium vehicles that can be rented with confidence whenever you need. In our fleet you will find interesting models, available for rent at affordable prices.
Why should you choose to rent a medium car from Autoboca in Bucharest Baneasa? There are many things that can be said about the possibility of renting a car from us. It is easy and doesn't take long. In matter of minutes, you will have access to a good car. With a little bit of help from our agents, you will be able to locate a reliable medium car. Discover now a model that will bring you joy during drives.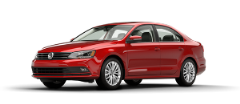 VW Jetta
or similar
Class G
Renault Captur
or similar
D
Seat Toledo
or similar
D2
Skoda Octavia
or similar
E