Medium Car Rentals from Iaşi, Romania
What is the best medium car to drive in Iasi without problems?
Whenever you have to rent a good car in the city of Iasi, it doesn't hurt to browse Autoboca offers. We are sure that you will find in our fleet a good car, proper for various drives in the city. Every client wants to be behind the wheel of a quality vehicle, designed to ensure good auto experiences. Nobody wants to compromise on quality and this situation is more than understandable. This is why we added only quality cars in our fleet, carefully selected by auto specialists. They were very careful when they had to add a new vehicle into the fleet. What do you have to know about our medium cars available for rent in Iasi? Well, it is time to learn more things about the models that you can drive in the wonderful city of Iasi!
Today clients in Iasi can find in our general offer a wide diversity of cars. We tried to make sure that clients will rent from us good cars without having to worry about other things. In Autoboca fleet you can find many interesting cars, optimal for drives in the city and outside it. We invite you to discover how to rent a medium car in Iasi city, Romania!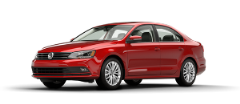 VW Jetta
or similar
Class G
Renault Captur
or similar
D
Seat Toledo
or similar
D2
Skoda Octavia
or similar
E