Medium Car Rentals from Rădăuţi, Romania
Are you searching for a reliable car (medium class) to rent in Radauti city? Autoboca might prove to be more than helpful:
Traveling is a real pleasure if you have access to a good and spacious car. When you ponder the idea of discovering a new and exciting place, it is important to drive a good vehicle. This is how you will be free enough to cover new grounds with pleasure. Bukovina is one of the most visited regions of Romania, attracting tourists from all corners of Europe. To this end we are not surprised to see the city of Radauti in the touristic itinerary of thousands of travelers. Those that travel often can opt without restraints for Autoboca renting services. Our team in the city will always offer access to good vehicles, from the medium class and not only. You can always opt with confidence for a car from our fleet. In Radauti you can a car that ensures stability during all moments of travel. Our medium car renting service is quite easy to access. All you need to do is contact us!
Autoboca team in Radauti is always there to lend a helping hand. In the present you can choose a quality car without worrying about price in any way. In the medium class there are many models that deserve the attention of any client. For this reason it is important to know more things about all the available offers. In the following rows you will find more information on the cars that you can rent from us.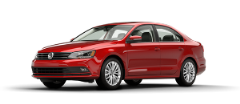 VW Jetta
or similar
Class G
Renault Captur
or similar
D
Seat Toledo
or similar
D2
Skoda Octavia
or similar
E