Medium Car Rentals from Sibiu, Romania
Do you wish to rent a good standard car in Sibiu? Autoboca has the ideal solution for your transport needs!
The city of Sibiu has become in the last couple of years a magnet for tourists and business men from all over the world. They come here to enjoy cultural events, discover different touristic objectives (Medieval Era) and also to experience the local touch. Sibiu is without a doubt one of the most pleasant surprises on the European touristic market, gathering thousands of new tourists every single market. In order to fully explore the city and without running into restrictions, you need a quality car to enchant during trips. Autoboca rent a car offers in Sibiu offers you the possibility of choosing a quality standard car. You can even take advantage of special rent a car offers in Sibiu!
Some of the best standard cars available for rent in Sibiu are at your disposal whenever you need! Autoboca agents in Sibiu will help you quickly rent quality cars, at more than affordable prices. We want you to rent a good model, capable of offering smooth auto experiences. In the following rows you will find detailed information on the particularities of top standard cars, available for rent in Sibiu!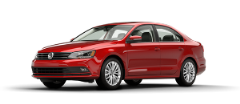 VW Jetta
or similar
Class G
Renault Captur
or similar
D
Seat Toledo
or similar
D2
Skoda Octavia
or similar
E