Medium Car Rentals from Suceava Airport, Romania
What are the best cars from standard class that you can rent from Autoboca in Suceava airport?
We have noticed that in the present a lot of tourists and occasional travellers are bent on renting cars from the standard class. They want to drive cars with personality that can take them to any destination. In one of the most active airports in Moldova, people use renting services from Autoboca. Why do they choose to rent cars from us? We have quality cars and more than accessible prices, which attract more and more people. Furthermore we have an easy to complete renting and reservation process, which won't take too much of your time. People that have rented cars from us managed to complete their activities and without encountering problems. At Autoboca you will find quality cars, just right for a wide range of transport activities. You have now the possibility of renting fast a good car without encountering headaches.
There are a lot of advantages that come from renting a good standard car. The majority of people that use frequently rent a car services, want to find trustworthy models. Fortunately at Autoboca you will be able to rent any car you want without encountering problems. Do you want to find a special offer in Suceava airport?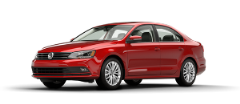 VW Jetta
or similar
Class G
Renault Captur
or similar
D
Seat Toledo
or similar
D2
Skoda Octavia
or similar
E