Medium Car Rentals from Timișoara Airport, Romania
Where can I find a good medium car to rent in Timisoara airport? Autoboca has the answer for your transport necessities!
In the last couple of years more and more people have rented in Timisoara cars in order to accomplish different transport tasks. During this time there was a special interest for models from the medium class. How come? These cars are perfect for those that want to travel quietly and without stress through the beautiful city of Timisoara. Stress should not be present in the car when you begin to travel. For this reason Autoboca offers clients access to quality cars, capable of accommodating different driving styles. Every time you wish to drive through the city, you will be able to do it behind the wheel of a quality car. In medium class you will find a wide range of models, perfect for trips with friends or family members.
Discover now some of the best offers on medium cars in Timisoara airport, coming from Autoboca! With attention to details and a little bit of help from Autoboca agents, you will discover in time the best offer from the ones available! Our firm offers daily quality cars for rent, proper for trips in the South-West part of Romania. More than that, you have the possibility of taking advantage of special offers!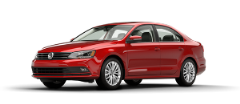 VW Jetta
or similar
Class G
Renault Captur
or similar
D
Seat Toledo
or similar
D2
Skoda Octavia
or similar
E