Medium Car Rentals from Vaslui, Romania
What are the best standard cars for rent in Vaslui city from Autoboca?
In the last couple of months we observed a specific interest from people towards cars from standard cars. People that go on trips for 4 to 7 days in various areas of Romania tend to choose such models. Why? Well, they opt for standard cars because of the high levels of comfort and space. If you want to rent a standard car in Vaslui, consult with confidence Autoboca offers. Our firm offers you the chance of renting without any issues quality cars, known for their comfort and security offered during every trip. We have a couple of models that deserve your full on attention. In our fleet in Vaslui you will find a wide diversity of models, which can become the ideal means of transport. To this end we invite you discover the best standard cars available for rent in Vaslui from Autoboca!
In the present you have in Vaslui access to a professional standard cars renting service, very easy to access and which won't take much time from your busy schedule. It takes only a couple of minutes to fill out our forms and go through the three reservation steps. You will gain time and implicitly access a very good car. In the rows below you will find more information on the models available for rent here!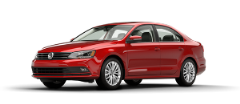 VW Jetta
or similar
Class G
Renault Captur
or similar
D
Seat Toledo
or similar
D2
Skoda Octavia
or similar
E