Minibus Rentals from Braşov, Romania
How to rent a reliable minibus in Brasov? Autoboca has an offer just for you!
In Brasov travelling in groups is not exactly a surprise. This is why Autoboca has for you a couple of interesting offers on different minibus, comfortable enough to drive in the city. There are many models that can accommodate with ease from 7 to 9 persons. Now, a better understanding of the minibuses available for rent in Brasov city can do a world of good. A professional rent a car service is at your disposal every day. We can help you identify a minibus spacious enough to ensure comfort for all passengers. Our agents are more than suited to make your job easier. If you truly want to experience good auto experiences, try to learn more things about our rental service.
There are many offers that stick out. Now, a lot of people are currently trying to figure how to choose a minibus from the ones available for rent. Autoboca gives you the opportunity of renting a good minibus, designed to accommodate without problems many people. It is important for everyone to feel good in the car. This is why we are currently trying to offer only the best minibuses to rent to our clients. Care to find out more things about our offers?
VW Touran
or similar
Class I
Dacia Lodgy
or similar
L1
Renault Trafic
or similar
Class O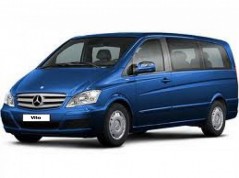 Mercedes Benz Vito 113 CDI
or similar
Class P