Minibus Rentals from Bucharest Hotel, Romania
Where can you find a good minibus available for rent in Bucharest? Autoboca has some of the best minibuses in town!
There is a special interest today for high quality minibuses, capable of accommodating with ease people traveling in groups. Since Bucharest is currently one of the most visited European cities, it comes as no surprise to see so many people search for high quality minibuses. If you are currently looking for a good minibus to rent take into account Autoboca offers. We have a generous offer on minibuses in this important city. What are the minibuses that you can rent from us? Well, you will in our fleet some of the following models: Opel Zafira, Citroen Grand C4 Picasso, Dacia Lodgy, Fiat Doblo, Renault Trafic and Mercedes Benz Vito 113 CDI.
A good offer on minibuses in Bucharest is hard to come by. It is important to have at your disposal, every single day, a good car, one capable of offering safe and comfortable auto experiences. We have minibuses that can help people discover Bucharest without restrictions. Each model present in our fleet can be rented without problems anytime you want. It is very easy to rent a car from us. Contact us with confidence and we will do the rest!
VW Touran
or similar
Class I
Dacia Lodgy
or similar
L1
Renault Trafic
or similar
Class O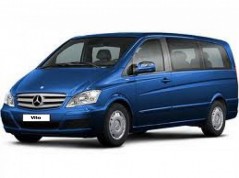 Mercedes Benz Vito 113 CDI
or similar
Class P