Minibus Rentals from Vaslui, Romania
Where can you find a good minibus to rent in Vaslui?
When you begin your attentive journey through the renting industry, you have to look with attention through the many offers available. Every client needs to rent a car that respects strict quality standards. This is why at Autoboca you will always find good models, available for rent whenever you want. We observed a specific interest in the industry today for minibuses, especially in smaller towns. In Vaslui city you have the chance of renting a good minibus without effort. Our offers in this town can be accessed with ease when you need a spacious travel vehicle. There are a lot of people that need to use good minibuses when they have to travel in groups.
In Vaslui Autoboca offers clients access to pretty amazing minibuses, optimal for touristic trips or special accommodations. Whenever you want to rent a respectable minibus, consider contacting our agents. They will be more than helpful, adding clarity and useful insights into the reservation process. This is how you will manage to rent quickly a reliable model, capable of ensuring comfort during each drive. So, are you ready to find out how to rent a welcoming minibus in Vaslui?
VW Touran
or similar
Class I
Dacia Lodgy
or similar
L1
Renault Trafic
or similar
Class O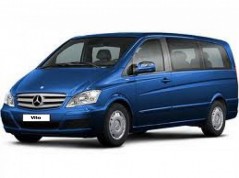 Mercedes Benz Vito 113 CDI
or similar
Class P