Car, Van, Minibus & SUV Rentals from Rădăuţi, Romania
Finding a good car to rent in Radauti just got easier. How come? Ask Autoboca for help!
In the last couple of years more and more tourists have set their attention on the wonderful gifts of Bukovina. There are many places to see here and even more areas to explore. This is why we are not surprised to see a growing interest for professional rent a car services in Radauti. Autoboca can offer clients in this town access to a variety of cars, designed to offer pleasant auto thrills. With the right car, anyone can discover new and interesting places. Renting a car from Autoboca in Radauti is very easy. It takes only minutes to have to the car that interests you.
Access to useful information can help you to understand why so many people rent cars from us. From the first moment you contact our representatives in this Moldavian town, you will benefit from our full attention. Today you can rent a car with ease. We have a generous fleet, with models from top auto producers. So, if you are ready to rent a good car without worries, take a second to consider Autoboca offers in Radauti!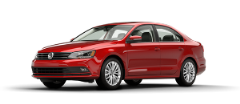 VW Jetta
or similar
Class G
Nissan Micra
or similar
A
VW Touran
or similar
Class I
Dacia Logan MCV
or similar
C2