Car, Van, Minibus & SUV Rentals from Suceava, Romania
Are you looking to rent a reliable car in Suceava? Today, Autoboca has special offers for you!
In a city where history is present at every turn, it is important to have around a good quality vehicle. Placing your trust in a specific car takes time and a reliability in the information accessed. We understand the value of a well-informed client, one that knows exactly what to look for in a car. Autoboca agents are always there to provide a much needed assistance during the reservation process. This is how we make sure that every client understands the value of a quality car. In Suceava you will find a generous fleet, more than capable of accommodating various transport necessities. Do you want to learn how to rent a car from Autoboca in Suceava?
In just three simple steps you will have access to the desired car. We thought of a renting process that is easy to complete and won't take long. Furthermore Autoboca agents in Suceava will make sure that you find quickly a reliable car. If you have questions, ask them to our representatives. They will be more than happy to offer assistance during every phase of renting process. In the following rows, we invite you to patiently discover some of the best cars available for rent in Suceava from Autoboca.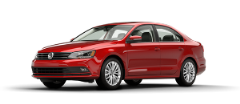 VW Jetta
or similar
Class G
Nissan Micra
or similar
A
VW Touran
or similar
Class I
Dacia Logan MCV
or similar
C2