Best auto rentals in Timisoara, Romania
Best auto rentals in Timisoara – AutoBoca "Welcoming Cars"
In the city of Timisoara, the need for mobility grows from year to year. For this reason, there is a special interest for professional auto renting services in Timisoara. AutoBoca rent a car offers you the possibility of renting quality cars, directly from a diverse auto park. You can rent models from different auto segments: mini, SUV, premium, compact, standard and transport. These cars are divided into precise categories, in order to help people find faster the right car. It is important to select without stress quality vehicles, optimal for any trip. When you start looking for a car to rent through our models, you know that you'll travel in style to any destination. We offer great offers on the best cars for rent in Timisoara, great for any activity!
AutoBoca rent a car Timisoara offers safe access to safety, comfort and elegance every time you rent a car! Our representatives are always ready to help you travel without problems. We can help you cover all the basics when it comes to various travel arrangements. We believe in 100% transparency during each renting process! As a result you won't have to worry about hidden commissions or extra taxes when you rent a vehicle!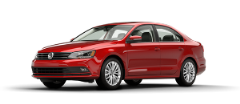 VW Jetta
or similar
Class G
Nissan Micra
or similar
A
VW Touran
or similar
Class I
Dacia Logan MCV
or similar
C2
AutoBoca auto rentals in Timisoara – Discover the pleasures of driving a good car!
There are many situations which determine us to appeal to a responsible auto rental service in Timisoara. In such moments, we have to drive safe, elegant and comfortable cars! AutoBoca rent a car in Timisoara offers services based on trust, correctitude and good common sense. Our clients know exactly what they get when they opt for short, medium and long term collaboration. The AutoBoca renting process doesn't imply any stress or headaches. Nu! Everything is simple and easy to manage! If you wish to rent a car in Timisoara from AutoBoca, all you have to do is contact us by phone, chat, email or by filling an online renting form. You will discover just how easy it is to rent a car in Timisoara!
Every driver wants to rent safe and quality cars, which limit the presence of technical problems on the road. It is important to have access to a car that responds well to different commands on the road. If you properly control the vehicle, the quality of each road is heightened. AutoBoca rent a car offers extra services, which enhance the quality of each ride in town or surrounding areas. So, you will be able to access some of the following services: GPS, additional driver, infant car seat, snow chains for tires and even Internet to Go! These services can help you drive without stress or restrictions anywhere around town. People that travel with you, will appreciate the comfort provided by the car during each drive.
Why should you opt for the best auto rentals in Timisoara from AutoBoca? With 20 headquarters in over 20 locations in Romania, this firm managed to help thousands of people year after year to accomplish their objectives. They managed to rent quality cars from AutoBoca without stress. The company has 100% Romanian capital and the founders are from Bukovina. You should expect hospitality and respect every time you interact with our representatives. Furthermore you should also know that all cars present in AutoBoca fleet are carefully verified by skilled mechanics in professional shops. All cars are verified in order to cast aside the presence of any technical problems. When the vehicles receive an approval from mechanics, they are offered or rent. Every driver wants to drive a safe car that responds well to various desires.
Every road comes with its characteristics and obviously you should be prepared for anything. Still, if you drive a quality car, it becomes way easier to react accordingly to any challenge. In Timisoara the dynamic pulse of local economy has determined a sudden demand for professional rent a car services. Such demands don't come from only regular persons but also from firms (small and medium-sized). For this reason, AutoBoca rent a car Timisoara offers access to diverse rent a car packages, on short, medium and long term. You will discover the 3SLease package of medium term car renting in Timisoara which includes: START Lease, SMALL Lease and START Lease. These three options can easily accommodate the needs of a small and medium sized firm. Each option comes with specific particularities, capable of optimizing the normal functionality of a firm.
Are you searching for the best operational leasing program in Timisoara? If your answer is yes, then you should consult AutoBoca offers on this important segment. It is vital for the good functionality of the firm you're managing to have a safe and stabile auto park. For this reason, AutoBoca offers you the chance of renting quality cars at more than affordable prices, for long periods of time. Our representatives from the operational leasing department can give you more information on the best auto rentals in Timisoara.
Discover Authentic Romania: the city of Timisoara
When you plan on visiting the western part of Romania, it is pretty hard not to stay a bit in Timisoara. This city impresses with its many touristic objectives which are open to the public every day. When you've resolved all your problems with the car, it becomes way easier to visit the city. AutoBoca auto rentals in Timisoara service invites you to travel with friends in an urban adventure that leads to beautiful memories. What can you visit in this wonderful city? The first place that you should visit is Victoria Square. Known among many personas as Opera Square, this location "houses" Opera building and the Metropolitan Cathedral. You should know that for the development of this area, builders had to tear down the walls of an ancient settlement. In this particular area, you have the possibility of exploring the secrets of the Cathedral, which is a wonderful building.
The Cathedral has Trei Ierarhi blessing and surprises with its wonderful architecture. You should know that the building was inaugurated in the year 1946, in the presence of King Mihai of Romania. The Cathedral combines elements from Moldavian and Byzantine architectural styles. The Opera from Victoria Square dates from 1871 and represents the architectural vision of Helmer and Feliner architects. In this building you will also find the National Theater "Mihai Eminescu", Theater German state and also the Hungarian Theather Csiky Gergely. You should visit the construction because this is where the revolutionary spirit that liberated Romania from the clutches of communism started. From the balcony of the Opera, revolutionaries read the freedom proclamation, which stated that Timisoara became the first city free from communism.
As you travel around Timisoara, you will realise just how many touristic attractions there are in the city. AutoBoca Rent a car invites you to patiently travel in the wonderful city, in order to capture its spirit. Are you ready to discover what makes Timisoara an important touristic attraction?