Car, Van, Minibus & SUV Rentals from Vaslui, Romania
Autoboca has advantageous offers on different types of cars, small and big!
Whenever you have to travel to a new town, it is recommended to know where to find a good rent-a-car service. This is the way to make sure that you travel without restrictions anywhere you want. Now, a reliable renting service is not to come by, especially if you know where to look. Autoboca has in Vaslui a professional rent a car service which can be accessed with ease. In this Moldavian town you need a good car, one that can take you to any destination without running into problems. All of the cars available for rent in Vaslui from Autoboca have proved their quality on several occasions.
Today you have the chance of renting a car that matches perfectly your transport needs. It is very easy to rent a car from us. In just a couple of minutes you will have access to the car you want without dealing with issues. Our variety of cars is more than welcomed by clients with a nose for quality. We invite you to explore the renting possibilities in Vaslui. You will find below more details on the best cars available for rent in this beautiful city!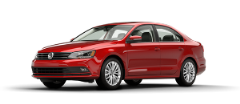 VW Jetta
or similar
Class G
Nissan Micra
or similar
A
VW Touran
or similar
Class I
Dacia Logan MCV
or similar
C2