AutoBoca rent a car in Romania
AutoBoca rent a car vehicle in Romania – Comfort, safety and auto freedom
In the last couple of years, it seems that more and more people use car rental services in Romania. They use such services in order to accomplish various objectives, personal or work related. There is growing need for mobility, linked directly to the economic development of the country. For this reason, AutoBoca Rent a Car in Romania is a trustworthy partner for those that want to safely reach their destinations. We offer a wide range of vehicles, from standard, designed mostly for touristic trips, to business and transportation models. You should know that all our cars incorporate special systems which ensure safety, comfort and security during each trip. Furthermore those that want to rent quality cars for different periods of time can opt without reservations for AutoBoca!
Together we are building a new experience in the rent a car segment: closer to our clients! The need for trustworthy cars for rent is not surprising! Everyone wants to drive quality vehicles during trips, short or long! This is why you will find at AutoBoca Rent a car in Romania cars that are in perfect functioning states! In addition, each car is available at an affordable price!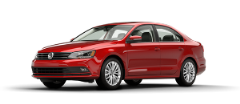 VW Jetta
or similar
Class G
Nissan Micra
or similar
A
VW Touran
or similar
Class I
Dacia Logan MCV
or similar
C2
Renting a car in Romania just got easier with AutoBoca
In such a competitive auto segment, it is important to stand out with quality services. AutoBoca auto rentals in Romania offers services based on transparency, honesty and professionalism. We know how important it is for the cars to respond well to commands during drives. On this note we pride ourselves for offering clients only high quality vehicles that don't disappoint! With over 20 locations all across Romania, AutoBoca gives you the chance to easily select a good car and at an even better price! Furthermore, every day AutoBoca agents are trained to offer quality information to all that want to learn more about the car renting process.
Good to know: Every car present in AutoBoca fleet is carefully verified by skilled mechanics. They study the car's characteristics and determine if it is ready for use. We never rent cars with technical problems. This particularity makes these vehicles perfect for any trip, from urban to rural places!
We also offer extra services for superior comfort!
AutoBoca Rent a car in Romania offers extra services that include GPS access, special insurances, infant car seats and Internet on the Go. These services significantly improve the quality of each trip. Due to their positive effects on the car trip, every promise for a good time becomes reality. We don't offer only cars; we provide auto experiences through our cars! Now, we hope to talk with you in our offices! There we shall present our special offer on "Welcoming cars", which can fit into any budget! So, you will be able to pick a car and be on your way without stress! With our cars, Romania becomes an open book ready to be read with friends and family!