Car, Van, Minibus & SUV Rentals in Târgu Mureş, Romania
Are you looking for a quality car to rent in Targu Mures city? Autoboca can help you out!
Choosing a professional rent a car service in one of the busiest cities in Transylvania is without a doubt a challenge! Yet, with attention to details anyone can find a firm to trust! In Targu Mures Autoboca offers access to professional rental services, which can become amazing auto experiences. Now, you will be able to find a good car in our fleet, one that bring to the surface stability and comfort. We have great cars that can be used on a wide range of activities. Take into account our offers and find one that suits your transport needs! We won't let you down!
Autoboca rent a car can help clients find easily just the right car, capable of ensuring stable auto experiences! In Targu Mures our agents will provide useful information on the cars available for rent. It is easier than you think to find a reliable model in our fleet. Don't leave things up to chance and discover how professionals can guide you through the renting process. In the rows below you will find more information on some of the best models available for rent in Targu Mures city from Autoboca!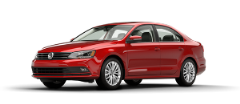 VW Jetta
or similar
Class G
Nissan Micra
or similar
A
VW Touran
or similar
Class I
Dacia Logan MCV
or similar
C2